Sleep: I find it pretty frustrating that something I've done every day for my entire 42 years of life could be something that I continually get worse at doing well. Why is it so hard to sleep? Why don't I sleep well?
If I practiced shooting free throws for 8 hours per day for 42 years, I would be the most accurate free throw shooter this planet has ever seen. Yet the with the same amount of practice on sleep, I'm terrible at it!
Sleep Issues Begin
My sleep issues all started a little over 5 years ago, about the time we started fostering our (now adopted) son. Go figure, right?!
That was when my sleep routine really got screwed up. Waking up in the middle of the night to care for a child really destroyed any semblance of any healthy sleep patterns I may have had.
Adrenaline Dumps
I developed a hypersensitive reaction to any noise.  I would wake up to a dose of adrenaline coursing through my system; what I call an "adrenaline dump".
It's a feeling that starts in my chest, at my heart, and quickly radiates out as a buzzing feeling to the rest of my body. I am instantly awake and ready to fight crime.
At the time, the reaction was justified as I needed to wake up and be alert to save a helpless child from his own brown Kryptonite. But now that he's older, through Pavlovian programming I guess, I still unnecessarily have the same reaction to random noises in the middle of the night.
No Getting Back to Sleep
Once I have an adrenaline dump, I'm not going back to sleep for at least another hour and a half.  And along with that notion, if I wake up at 4 am, I know I'm pretty much done sleeping for the night.
I know that by the time I get back to sleep, it will be somewhere around 5:30 am.  I know I'll be just getting into a deep sleep right as it becomes time to wake up at 7 am.  Plus, I hate the shock of being woken up from a deep sleep, so my subconscious just says, "Screw it, no more sleep!" and  I can't get back to sleep.
I'm do ok in the morning, but by afternoon I'm exhausted and can't think clearly.
Snoring & Sleep Apnea
Now, beyond that utter ridiculousness, I recently started snoring.  Sometimes I'll wake myself up on a good strong snarf.  And, worse, sometimes I wake up with my chest feeling caved in like I haven't been breathing… and that's sleep apnea territory.
Interestingly, I remember the first time I woke myself with a snore.  I was soooo happy that I had fallen asleep that I didn't even mind the snoring. I was happy that I had snored because it was proof that I had actually fallen asleep and hadn't just been laying in bed in a half-awake, half-asleep state.
Obviously, these are not good sleep habits.
Attempted Solution: Be Healthier
In an attempt to sleep and feel better I have quit drinking alcohol and removed sugar by eating a Ketogenic diet.  I also quit drinking coffee.
I'm still only averaging around 5 hours of sleep each night.  And it's a sad light sleep, not a good, deep sleep.
Potential Solution: CPAP (Continuous Positive Airway Pressure) Machine
With my snoring and chest issues in mind, I did some research and discovered the most common solution to my problems – a CPAP (Continuous Positive Airway Pressure) machine.
But not wanting to feel like I was in "The Matrix" by being hooked up to a machine all night, I have put off looking into resolving the issue for quite a while.
However, recently I've come across a couple friends that have CPAP machines who swear by their positive effects. Neither of them will sleep without their machines anymore, both saying that if they don't use the machine, they feel exhausted by the middle of the day – AND THAT IS DEFINITELY MY BIGGEST ISSUE!
So I decided its time to start seriously looking into this CPAP machine solution for my sleeping issues.
CPAP Solution Obstacle
But wait… One can't just go and buy or rent a CPAP machine and see if it helps.
NOOOOOOOO!!! That would be way too cost effective and easy.
Instead, it turns out that because a CPAP machine is required to be sold as a medical device, I have to go through a series of over-priced medical procedures and deal with an over-priced medical sales industry to get the potential help I need from my sleep issues with a Continuous Positive Airway Pressure device.
Of course, always questioning everything that costs me money, I have queried the living daylights out of this incredibly overly complicated industry and will be writing another article on my findings.
To be continued…
---
How I Manage My Own Retirement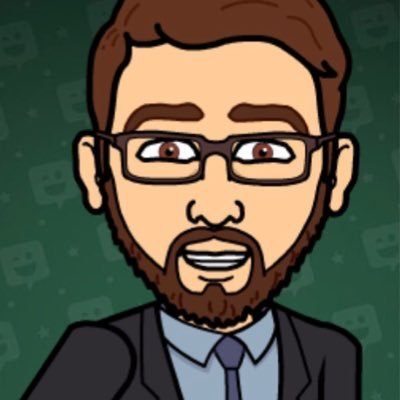 I have always been a do-it-yourself type of person, which has always included managing my own savings and investments.  I've been successfully investing in the stock market for almost 20 years and beyond my personal blog, I also write another blog from the perspective of a father and family man about how I
invest for the long term
.
Visit my financial blog:
LongTermETFinvestor.com »
---